ACNOL 10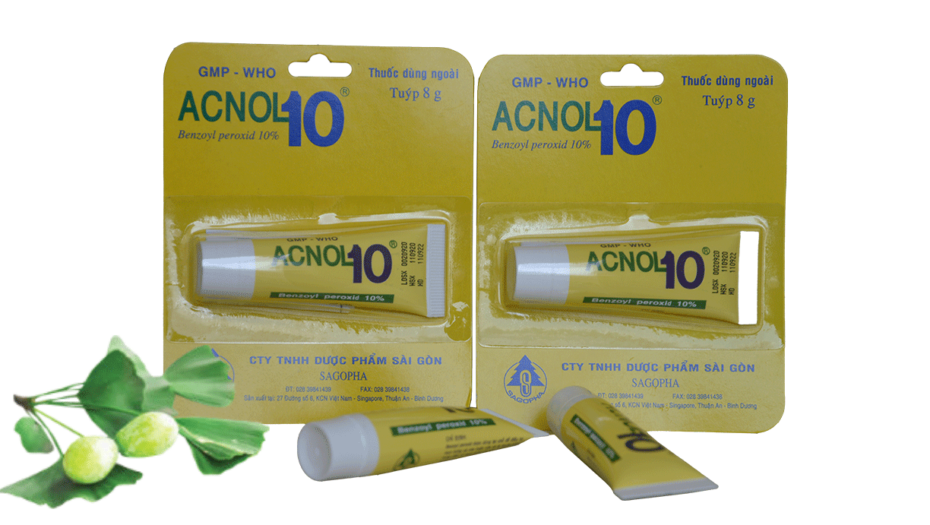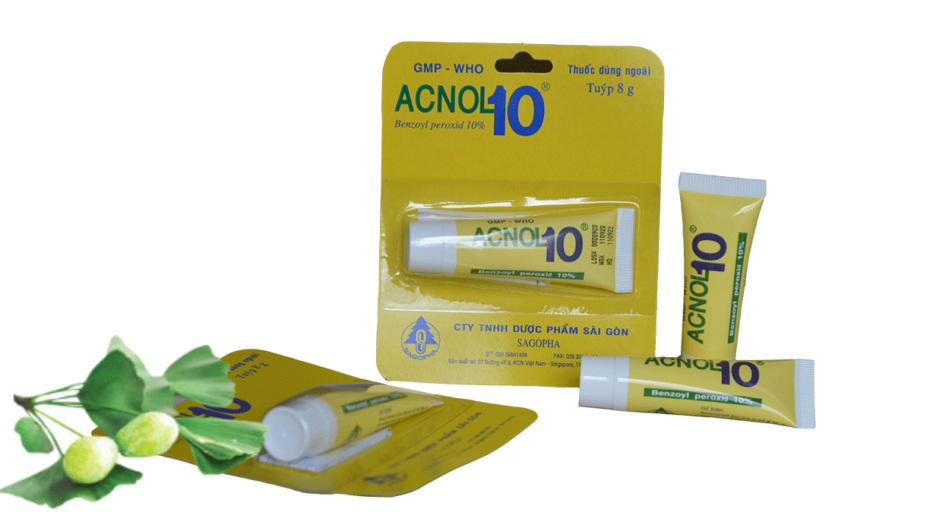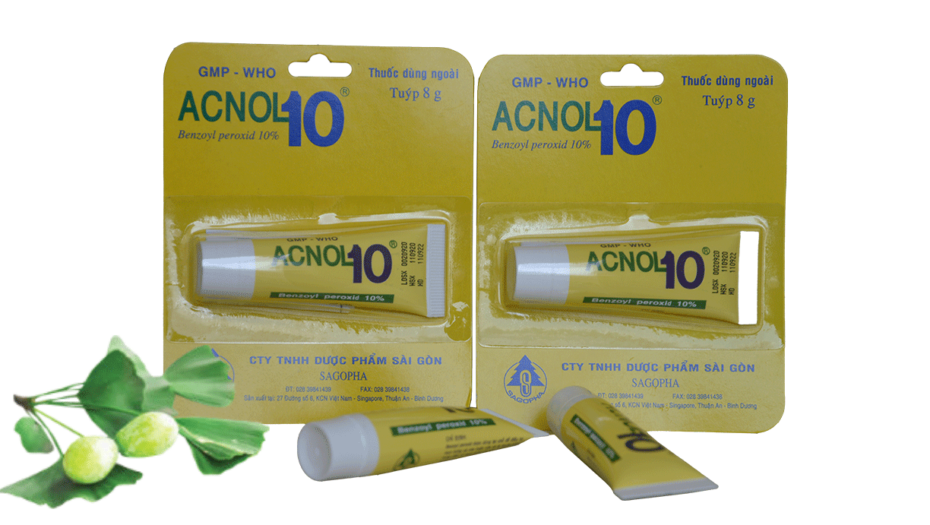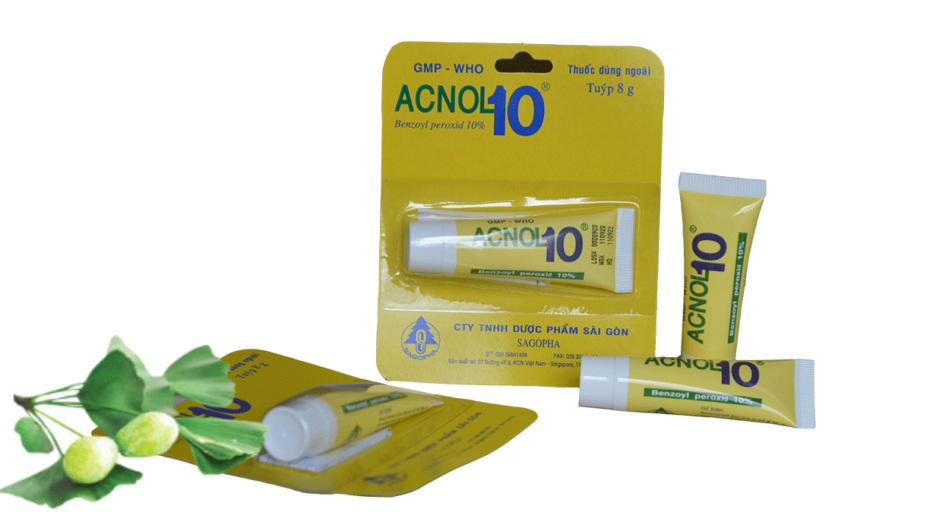 GENERAL INFORMATION
DOSAGE FORM:

Skin cream

PACKAGING:

8-gram tube

STORAGE CONDITION:

Dry place, protect the light, temperature not exceed 30 °C

SHELF-LIFE:

24 months

SPECIFICATION:

Manufacturer's specification
Product information is for reference only. Please see detailed drug information in the drug leaflet attached to the product.
INDICATIONS:
Acne Treatment
Benzoyl peroxide aid for the treatment of mild-moderate acne, severe nodulocystic acne , blackhead pimples by absorbing excess oils and releasing glycerol which reduces the risk of irritation.
CONTRAINDICATIONS:
People allergic to benzoyl peroxide.
Hypersensitive to any ingredient of the drug.
USAGE INSTRUCTIONS AND DOSE:
Gently wash and dry the face with warm water then cover the entire affected spots with a thin layer UP TO three times daily or as directed by the doctor
Recommend to apply before bedtime for the drug to have the best performance.
If irritation or sesitivity develops, stop use of this medication and ask a doctor.
WARNINGS AND CAUTIONS:
Benzoyl peroxide can oxidize and discolor clothes and fabrics.
White people are more susceptible to irritation.
Should be used during pregnancy only when clearly needed.
Caution when giving to mother during lactation.
ADVERSE DRUG REACTIONS:
Common: Skin irritation, contact dermatitis, dry skin.
Rare: Severe itching, redness, burning, swelling.
Inform your doctor about unwanted effects when taking the drug
WARNINGS FOR THE USE OF DRUGS DURING PREGNANCY AND BREASTFEEDING:
Should only be used during pregnancy when absolutely necessary
DRUG INTERACTIONS AND INCOMPATIBILITIES:
Do not use benzoyl peroxide when exposed to sunlight or ultraviolet rays.
Concurrent use with sunscreen containing paraaminobenzoic acid will cause discoloration of the skin for a while.
Benzoyl peroxide can bleach hair and color fabrics
OVERDOSE AND TREATMENT:
If rapid desquamation, erythema, or edema occurs, the drug should be discontinued.
For quick relief of harmful effects, cold compresses can be applied. After the above symptoms and manifestations have subsided, a lower dose may be cautiously tried if it is thought that the reaction that occurred was due to an overdose and not to an allergy.