Dermycol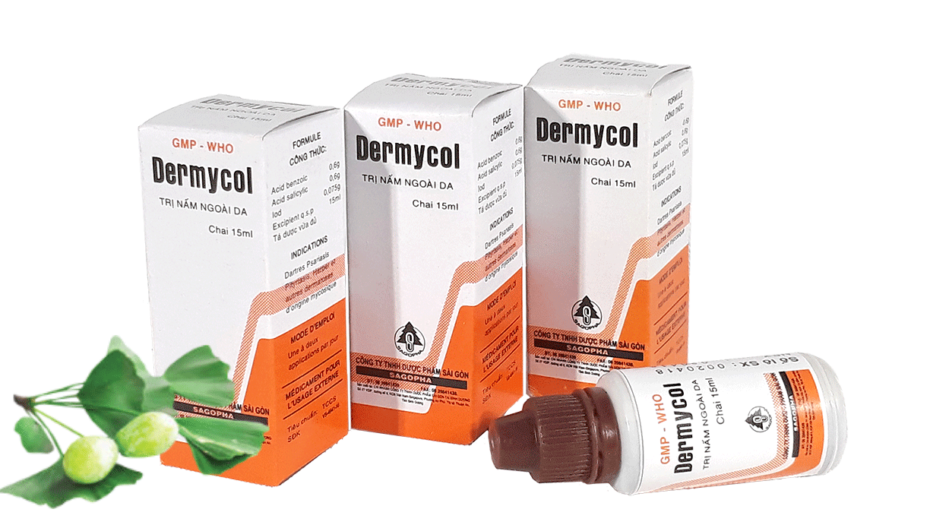 GENERAL INFORMATION
DOSAGE FORM:

Antiseptic

PACKAGING:

15 ml a bottle with box

STORAGE CONDITION:

Dry place, protect the light, temperature not exceed 30 °C

SHELF-LIFE:

24 months

SPECIFICATION:

Manufacturer's specification
ACTIVE INGREDIENT:
Each 15 mL contains:

Benzoic acid

 0,6g

Salicylic acid

 0,6g

Iodine

0,075g

Potassium iodide

0,049g

Propylen glycol

3ml

Purified water q.s

15ml
Product information is for reference only. Please see detailed drug information in the drug leaflet attached to the product.
INDICATIONS:
Treatment of tinea, tinea versicolor, powdery mildew and herpes.
CONTRAINDICATIONS:
Hypersensitivity to any of the ingredients of the drug.
USAGE INSTRUCTIONS AND DOSE:
Use cotton bud to apply a small amount into the affected area(s) ONCE or TWICE a day
The brown stain is lighten when stop taking the medicine
ADVERSE DRUG REACTIONS:
No side effects have been reported