Pectol-E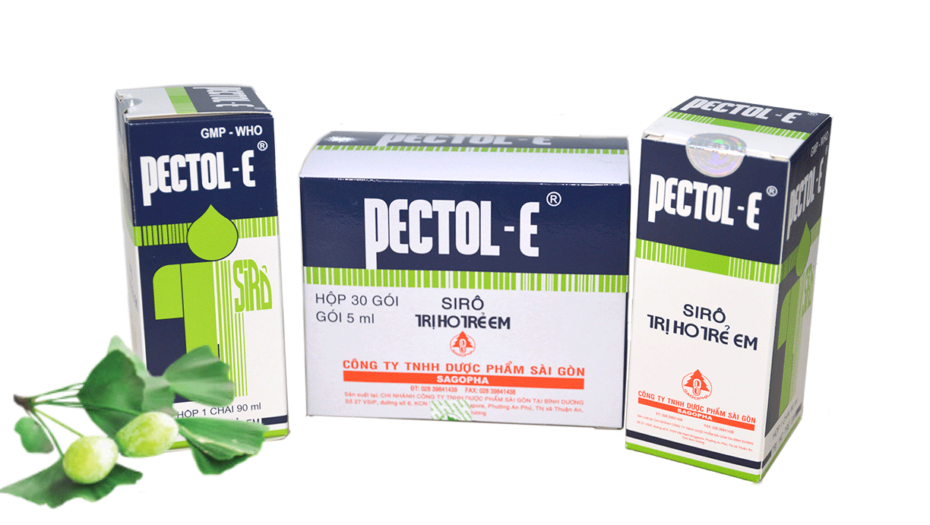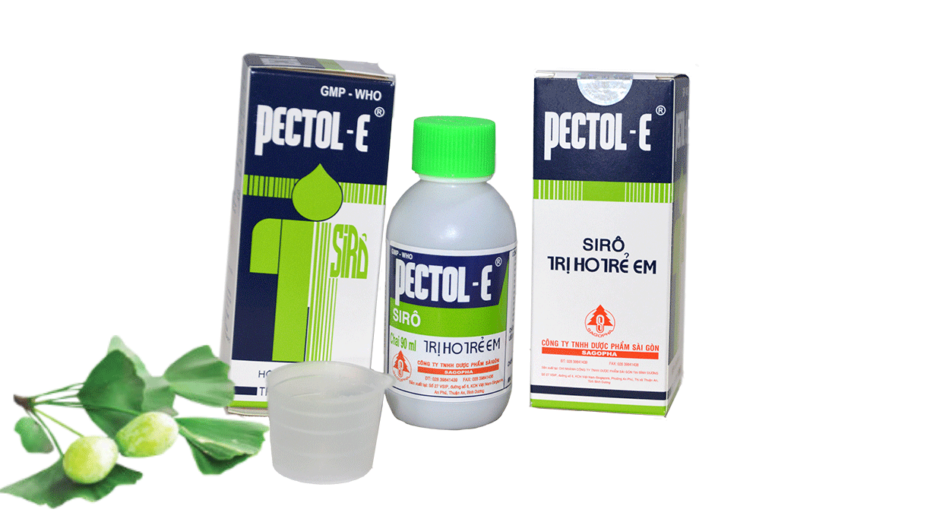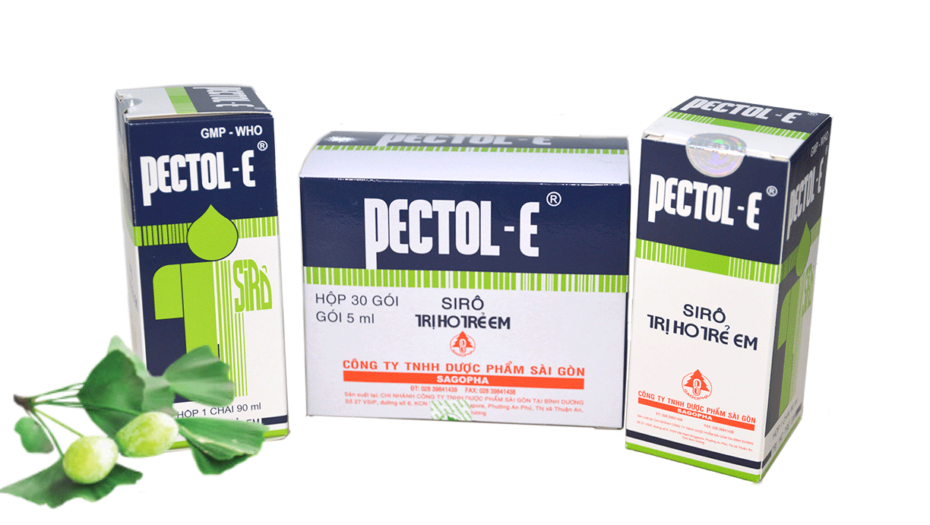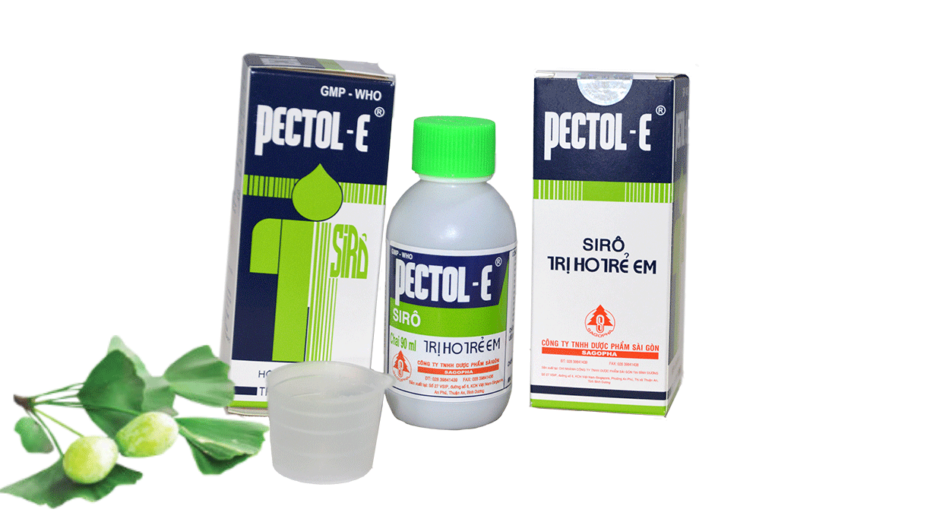 GENERAL INFORMATION
DOSAGE FORM:

Syrup

PACKAGING:

90 ml a bottle with box
30 sachets a box; 5 ml a sache

STORAGE CONDITION:

Dry place, temperature not exceed 30 °C

SHELF-LIFE:

36 months

SPECIFICATION:

Manufacturer's specification
ACTIVE INGREDIENT
Each 5 mL of syrup contains:

Alcoholic extract of Pouzolzia zeylanica

0,1 g

Eucalyptol

 0,01 g

Sodium benzoate

0,15 g

Oroxylum indicum bark extract

 0,1 g

Polygala tenuifolia root extract

0,1 g

Citrus reticulata peel extracts

0,81 g

Extract of benzoinum

0,57 g

Plectranthus amboinicus leaf extract

0,9 g
Product information is for reference only. Please see detailed drug information in the drug leaflet attached to the product.
INDICATIONS:
Chesty cough, bronchitis, asthma, cold and flu, runny nose
USAGE INSTRUCTIONS AND DOSE:
Children:

30 months of age to 6 years of age: Give 1-2 teaspoon(s) or 1-2 sachet(s) THREE times a day (1 teaspoon = 5ml)
6 years of age and older: Give 1 tablespoon or 3 sachet(s) THREE times a day. (1 tablespoon = 15ml)
CONTRAINDICATIONS:
Do not use for diabetic patient, children under 30 months, children have medical history of seizure or febrile seizure.
WARNINGS AND CAUTIONS:
Keep out of reach of children
Read the package insert carefully before use
ADVERSE DRUG REACTIONS:
There is no reported case of adverse drug reactions.
Any adverse drug reactions should be immediately reported to the physician or pharmacist.
WARNINGS FOR THE USE OF DRUGS DURING PREGNANCY AND BREASTFEEDING:
There is no information in the manual
DRUG INTERACTIONS AND INCOMPATIBILITIES:
No known drug interactions
OVERDOSE AND TREATMENT:
There is no record of drug overdose and treatment, in case of overdose, you should go to the nearest hospital immediately and follow the instructions of your doctor