DENICOL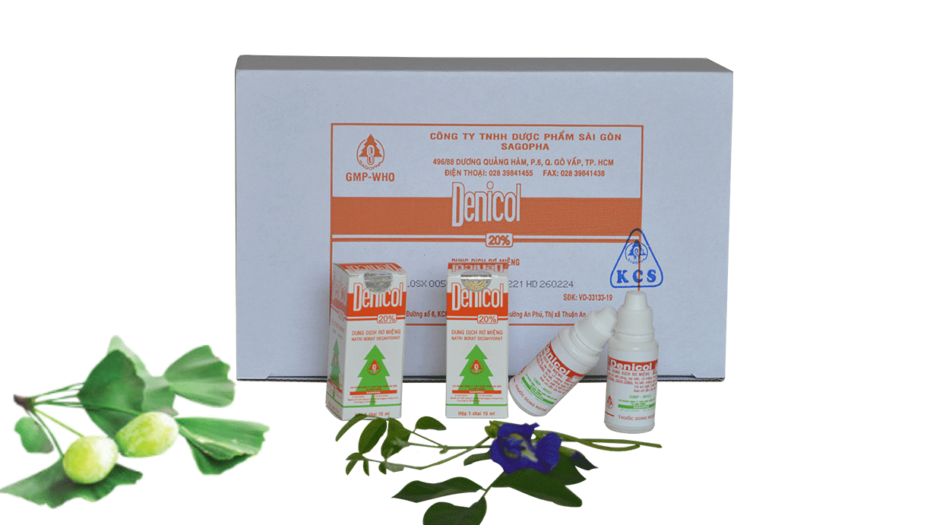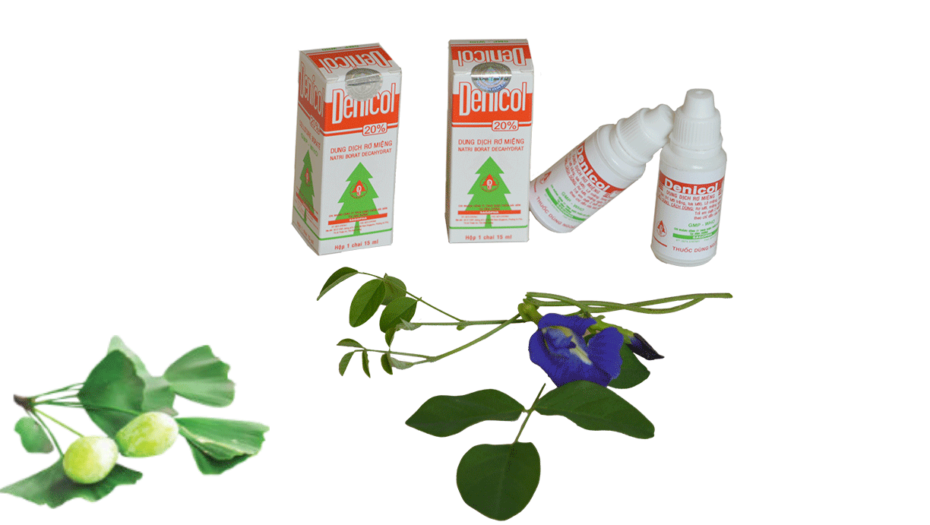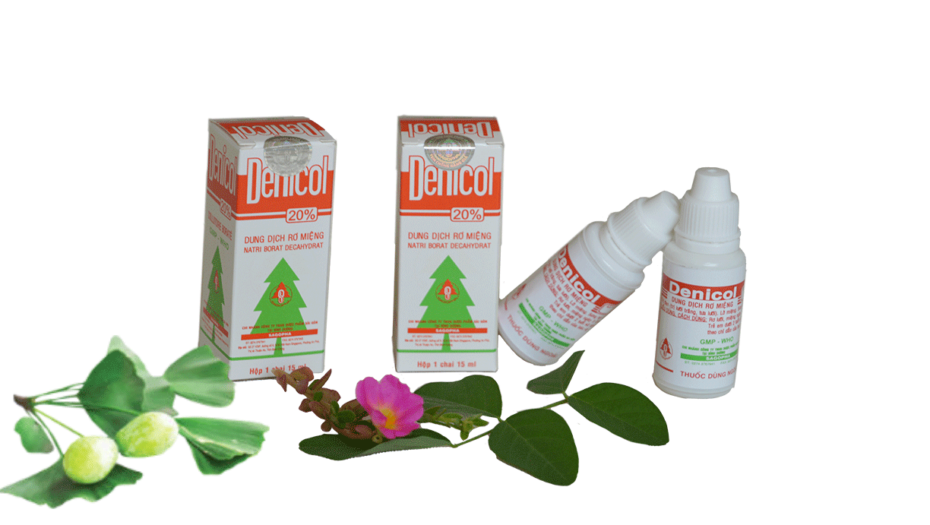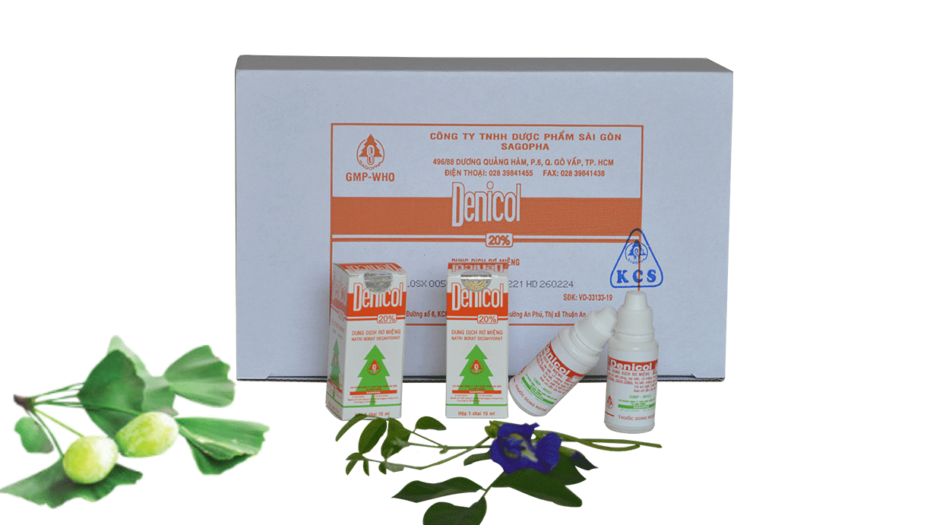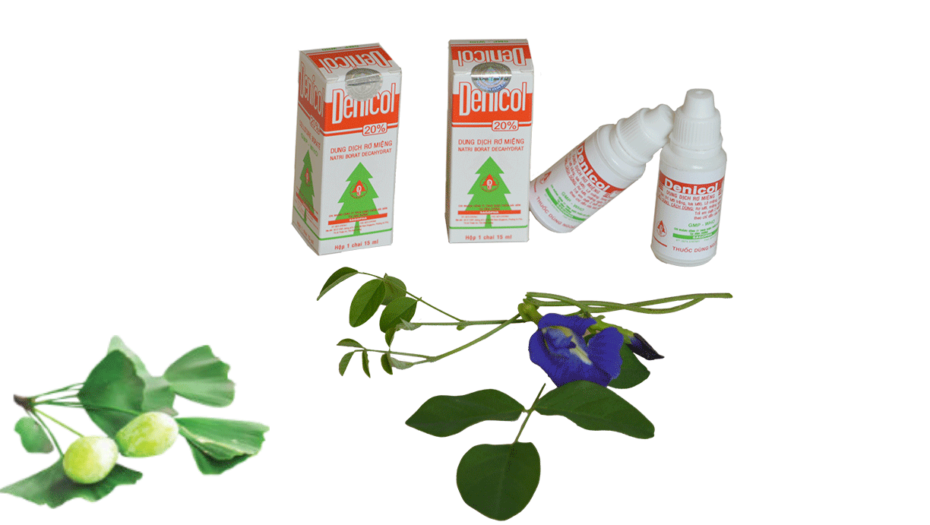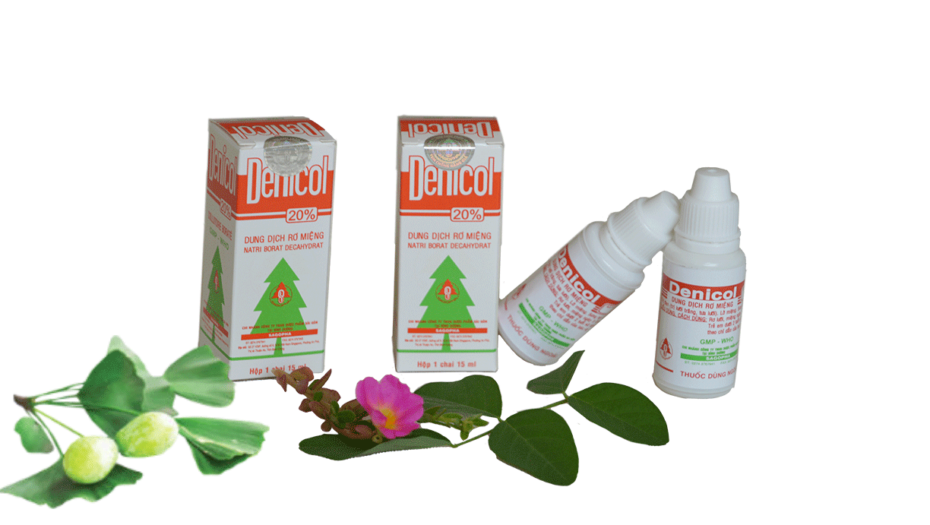 GENERAL INFORMATION
DOSAGE FORM:

Oral solution

PACKAGING:

15 ml a bottle with minibox
Totally 40 miniboxes a box
**Bottle by PP plastic.

STORAGE CONDITION:

Dry place, protect the light, temperature not exceed 30 °C

SHELF-LIFE:

36 months

SPECIFICATION:

Manufacturer's specification
ACTIVE INGREDIENT:
Sodium borate (decahydrate)

3,87 g

Glycerin, Vanilline q.s

15 mL
Product information is for reference only. Please see detailed drug information in the drug leaflet attached to the product.
INDICATIONS:
Treatment of oral thrush, mouth ulcer, inflammed gum.
CONTRAINDICATIONS:
Hypersensitivity to any ingredients of this product. Do not apply to inflamed mucosa.
USAGE INSTRUCTIONS AND DOSE:
Apply a small amount on the tongue THREE times a day
Do not use in children under 2 years of age unless advised by the doctor
WARNINGS AND CAUTIONS:
Medications for external use, not to be taken.
Avoid direct contact with eyes.
Do not apply repeatedly over a large mucosal area.
Stop taking the medicine and consult a doctor if symptoms persist and are severe.
ADVERSE DRUG REACTIONS:
No adverse drug reactions have been reported.
Inform your doctor and pharmacist of any adverse reactions encountered while using the drug.
WARNINGS FOR THE USE OF DRUGS DURING PREGNANCY AND BREASTFEEDING:
Use of drugs for pregnant women

There are no data on the use of the drug in pregnant women, avoid use in pregnant women.

Use of drugs for breastfeeding women

There are no data on the use of the drug in nursing women, should only be used if the benefits outweigh the risks.
DRUG INTERACTIONS AND INCOMPATIBILITIES:
Interactions: Do not have any study about interaction

Incompatibilities: There is no study on drug incompatibilities, do not mix this drug with other drugs
OVERDOSE AND TREATMENT:
Overdose: There are no data on overdose, do not exceed the indicated dose of the drug
How to handle drug overdose: Actively monitor to take timely measures