Phytilax – Vien Nhuan Truong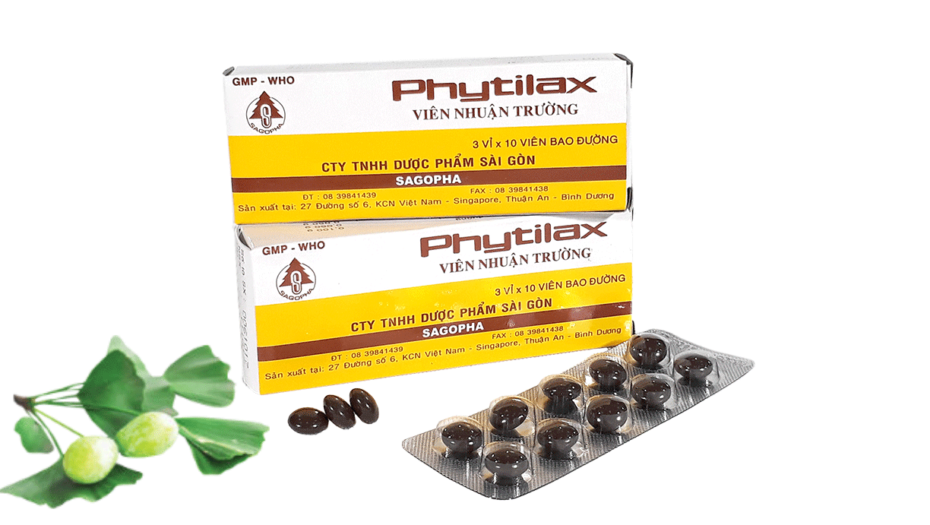 GENERAL INTRODUCTION
DOSAGE FORM:

Sugar-coated tablets

PACKAGING::

Box of 3 blisters; 10 tablets a blister

STORAGE CONDITION:

Dry place, protect the light, temperature not exceed 30 °C

SHELF-LIFE:

36 months

SPECIFICATION:

Manufacturer's specification
ACTIVE INGREDIENT:
Aloe resin

50 mg

Porcine Bile Extract powder

100 mg

Senna tora seeds powder

50 mg
Product information is for reference only. Please see detailed drug information in the drug leaflet attached to the product.
INDICATIONS:
Aid with mild liver and bile duct detoxification and especially for the elderly with hepatobiliary insufficiency
CONTRAINDICATIONS:
Not for people with diarrhea, cholecystitis, people with cold, yang damage, diabetes.
Not for use by pregnant and lactating women.
USAGE INSTRUCTIONS AND DOSE:
Laxative: take 1 tablet ONCE a day after dinner.
Detoxification: take 2-3 tablets ONCE a day after dinner.
ADVERSE DRUG REACTIONS:
No side effects have been reported.
Contact your doctor if any undesireable effect occurs while using the medicine.
WARNINGS FOR THE USE OF DRUGS DURING PREGNANCY AND BREASTFEEDING:
Do not use for pregnant or breastfeding women.